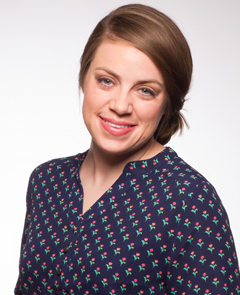 Currently accepting new patients.
"As the oldest of 2 siblings and 33 cousins, I have always felt at ease with infants and young children. So when I decided to pursue medicine, Pediatrics was the obvious choice. As a Pediatrician, I have the unique opportunity to provide important preventative care and counseling, all while watching my patients grow into healthy and informed young adults. I treasure the many lessons these children will teach me along the way, and every day I am reminded of how privileged I am to care for this truly special population. "
– Dr. Bridget O'Brien
Dr. O'Brien received her undergraduate degree from Northwestern University, Evanston, IL, in 2007 and her medical degree from Loyola University Stritch School of Medicine, Maywood, IL, in 2012. Her pediatric residency, at the Children's Hospital of Wisconsin, Milwaukee, WI, was completed in 2015. Dr. O'Brien enjoys traveling, running, baking, and spending time with family, friends and her precocious pups.
Dr. O'Brien is certified by the American Board of Pediatrics.