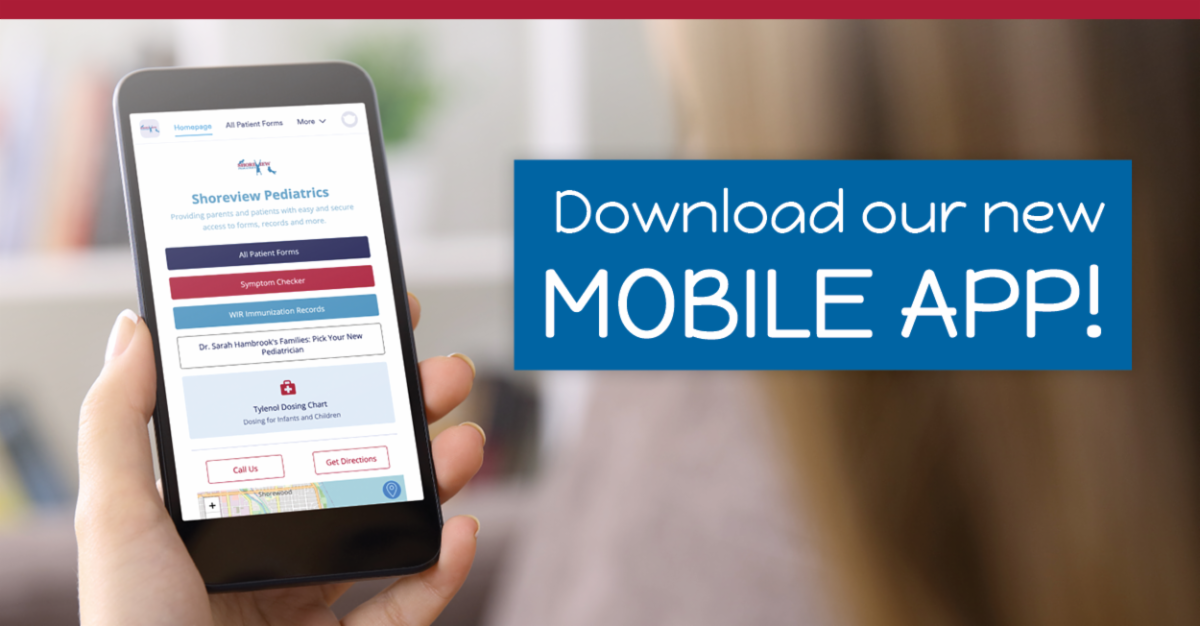 Download our Shoreview Pediatrics Mobile App
We are pleased to announce the launch of our new Shoreview Pediatrics app!
Our app provides parents and patients with easy and secure access to forms, records and more.
For any issues or questions, please contact our office at 414.272.7009.
If you are on a desktop and would like to open the app on your mobile device, please scan the QR code.
FEATURES INCLUDE:
Easy and secure access to patient forms
Access to WIR Immunization Records
Tylenol dosing chart
Symptom checker