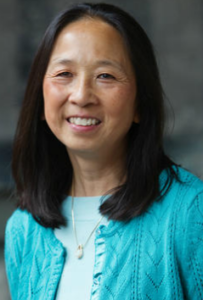 Not currently accepting new patients.
"I hope to be a child's life long teacher. By helping children and their parents understand their physical, mental, and emotional health, they will be able to make choices for a happy, healthy future."
– Dr. Ellen Hing
Dr. Hing received her undergraduate degree from the University of Michigan in 1978 and completed medical school at Wayne State University School of Medicine in Detroit in 1982. She completed her pediatric residency in 1985 at Children's Hospital of Wisconsin. Dr. Hing is board certified by the American Board of Pediatrics. She and her husband, Christopher, have two daughters, Sarah and Elizabeth, and a son, Joseph. Dr. Hing has been included multiple times since 2000 in Milwaukee Magazine's Top Doctors list and since 2006 in the Best Doctors in America database (as featured in Milwaukee's M Lifestyle magazine).
Dr. Hing is certified by the American Board of Pediatrics.