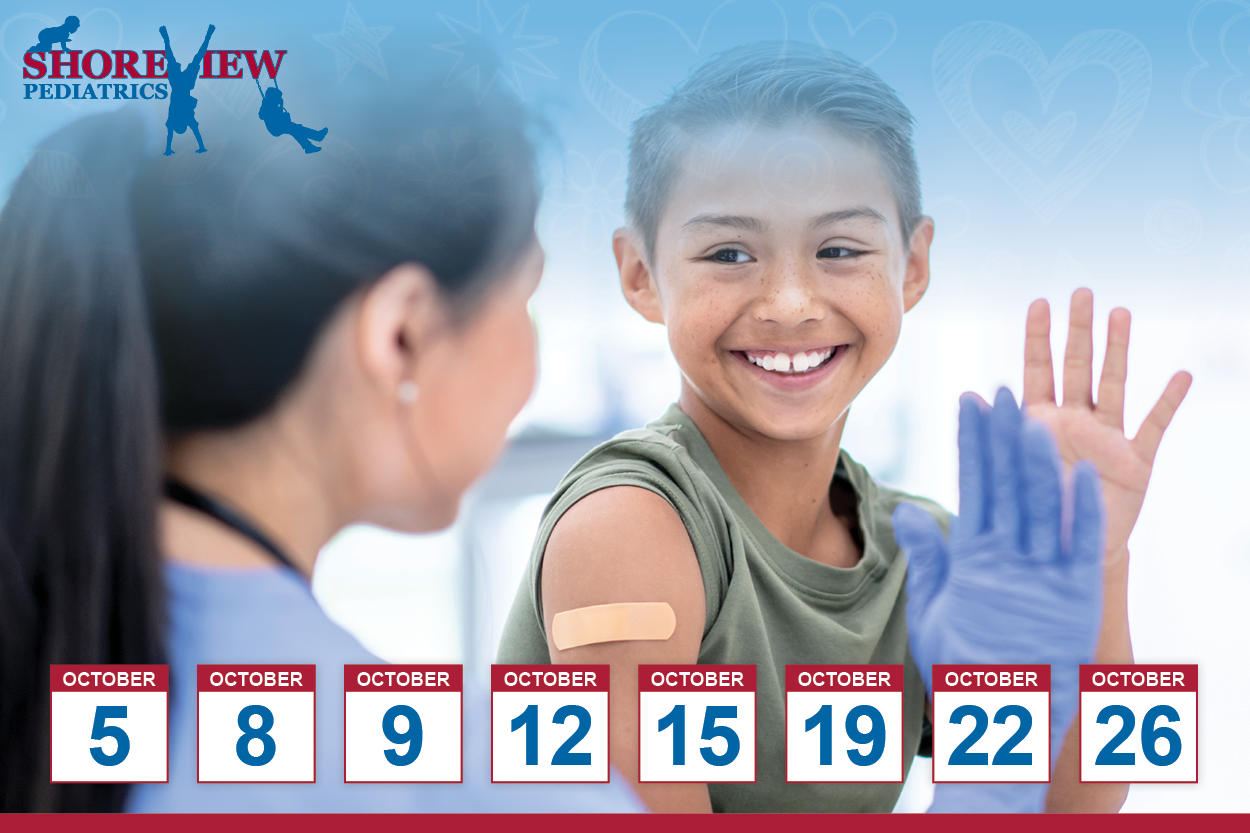 It's that time of year to schedule your children's influenza vaccine at Shoreview Pediatrics. We are offering flu clinics on the following weekdays:
Tuesday, October 5th
Friday, October 8th
Tuesday, October 12th
Friday, October 15th
Tuesday, October 19th
Friday, October 22nd
Tuesday, October 26th
In addition to our weekday clinics, we are having a Flu Clinic on Saturday, October 9th from 9:00am–3:30pm.
Please call 414-272-7009 today to schedule the influenza vaccination. We appreciate your business and look forward to serving your family.